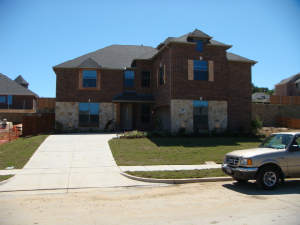 This property inspection report may include a pre-inspection agreement (contract), addenda, and other information related to property conditions. If any item or comment is unclear, you should ask the inspector to clarify the findings. It is important that you carefully read ALL of this information.
This inspection is subject to the rules ("Rules") of the Texas Real Estate Commission ("TREC"), which can be found at
www.trec.state.tx.us
.

The TREC Standards of Practice (Sections 535.227-535.231 of the Rules) are the minimum standards for inspections by TREC-licensed inspectors.
An inspection addresses only those components and conditions that are present, visible, and accessible at the time of the inspection. While there may be other parts, components or systems present, only those items specifically noted as being inspected were inspected.
The inspector is not required to move furnishings or stored items.
The inspection report may address issues that are code-based or may refer to a particular code; however, this is NOT a codecompliance inspection and does NOT verify compliance with manufacturer's installation instructions.
The inspection does NOT imply insurability or warrantability of the structure or its components. Although somes afety issues may be addressed in this report, this inspection is NOT a safety/code inspection, and the inspector is NOT required to identify all potential hazards.
In this report, the inspector will note which systems and components were Inspected (I), Not Inspected (NI), Not Present (NP), and/or Deficient (D). General deficiencies include inoperability, material distress, interior water penetration, damage, deterioration, missing parts, and unsuitable installation.

Comments may be provided by the inspector whether or not an item is deemed deficient. Some items reported as Deficient may be considered life-safety upgrades to the property. For more information, refer to Texas Real Estate Consumer Notice Concerning Recognized Hazards, form OP-I.

This property inspection is not an exhaustive inspection of the structure, systems, or components. The inspection may not reveal all deficiencies.
A real estate inspection helps to reduce some of the risk involved in purchasing a home, but it cannot eliminate these risks, nor can the inspection anticipate future events or changes in performance due to changes in use or occupancy.
It is recommended that you obtain as much information as is available about this property, including any seller's disclosures, previous inspection reports, engineering reports, building/remodeling permits, and reports performed for or by relocation companies, municipal inspection departments, lenders, insurers, and appraisers. You should also attempt to determine whether repairs, renovation, remodeling, additions, or other such activities have taken place at this property. It is not the inspector's responsibility to confirm that information obtained from these sources is complete or accurate or that this inspection is consistent with the opinions expressed in previous or future reports.

Items identified in the report do not obligate any party to make repairs or take other action, nor is the purchaser required to request that the seller take any action. When a deficiency is reported, it is the client's responsibility to obtain further evaluations and/or cost estimates from qualified service professionals.
Any such follow-up should take place prior to the expiration of any time limitations such as option periods. Evaluations by qualified tradesmen may lead to the discovery of additional deficiencies which may involve additional repair costs. Failure to address deficiencies or comments noted in this report may lead to further damage of the structure or systems and add to the original repair costs.
The inspector is not required to provide follow-up services to verify that proper repairs have been made.

Property conditions change with time and use. This report is provided for the specific benefit of the client named above (client) and is based on observations at the time of the inspection. If you did not hire the inspector yourself, reliance on this report may provide incomplete or outdated information. It is recommended that you hire a licensed inspector to perform an inspection to meet your specific needs and to provide you with current information concerning this property.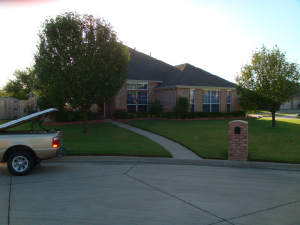 Home inspectors are generalists. We are at your home for a limited time. We do our best to find as many concerns with your new home. We are not miracle workers and cannot predict the future. When we find concerns we note them and the appropraite professional should be hired for a more exhaustive evaluation and cost for repairs.
Give us a call for all your Home Inspection, Termite & Pest Control Needs
817-907-3035
We are situated on the Keller/Fort Worth border. A large portion of our Inspections are in and around Keller.
For your convenience we are more available to perform inspections daily in Keller.
Our years of experience and schooling and continuing education and the multiple thousands of Inspections performed in this area benefit you greatly. That is where your peace of mind comes in.
Keller what rated and still is as a boomburb. Money magazine rated Keller number 7 out of 10 best places to live. Median Family income is in the $120,000.00 range. Keller's 56 square miles leaves plenty of room for future growth.
Just going to the cities website
www.cityofkeller.com
will lead you to a plethora of information about the city.
Parks, a water park, city municipal building, fire and police department all updated and mostly new as the city has been growing. Shopping, restaurants? There is more than one could need. The major cities surrounding Keller such as Fort Worth and Dallas and neighbors such as Southlake, Grapevine, Colleyville will leave you wanting for nothing. Lakes? I think there are a hundred or more in the Metroplex. Zoos, city parks, Arboretums are all right next door.
I am here at you convenience. If you are from out of town or out of state rest at ease. I have lived in three states and several cities in each state. I know what it is like to move to a new area and trying to settle in.
Put your trust in a Keller Home Inspector performing you Inspection that has a proven record of knowledge and experience. Inspecting is my passion in life. Partner with me for a professional and enjoyable Inspection experience.